Nothing screws up your Friday like realizing it's Thursday.

- Kirsten

We love feedback here at TDT, even if it is a quick rating of this content. Just reply with a 2/10 or a 4/5. If we are not meeting your expectations, just let us know and we will berate ourselves for several hours and then try to do better!
Glamping For Truck Bed Sleepers
Voila, the topper lift that makes your truck topper a camper. For those hardcore explorers, campers and overlanders who sleep in your truck beds, here's a glamping solution - you're welcome. Read - 2 min
Boycott?
Let's round them up and...I don't know...berate them on social media? This is a big title and I don't write them, I just report them: "10 Major Companies Responsible for Deforestation and Destroying Our Planet". I will leave the judgement to you. Read - 8 min
Rad Gear: Goal Zero Crush Light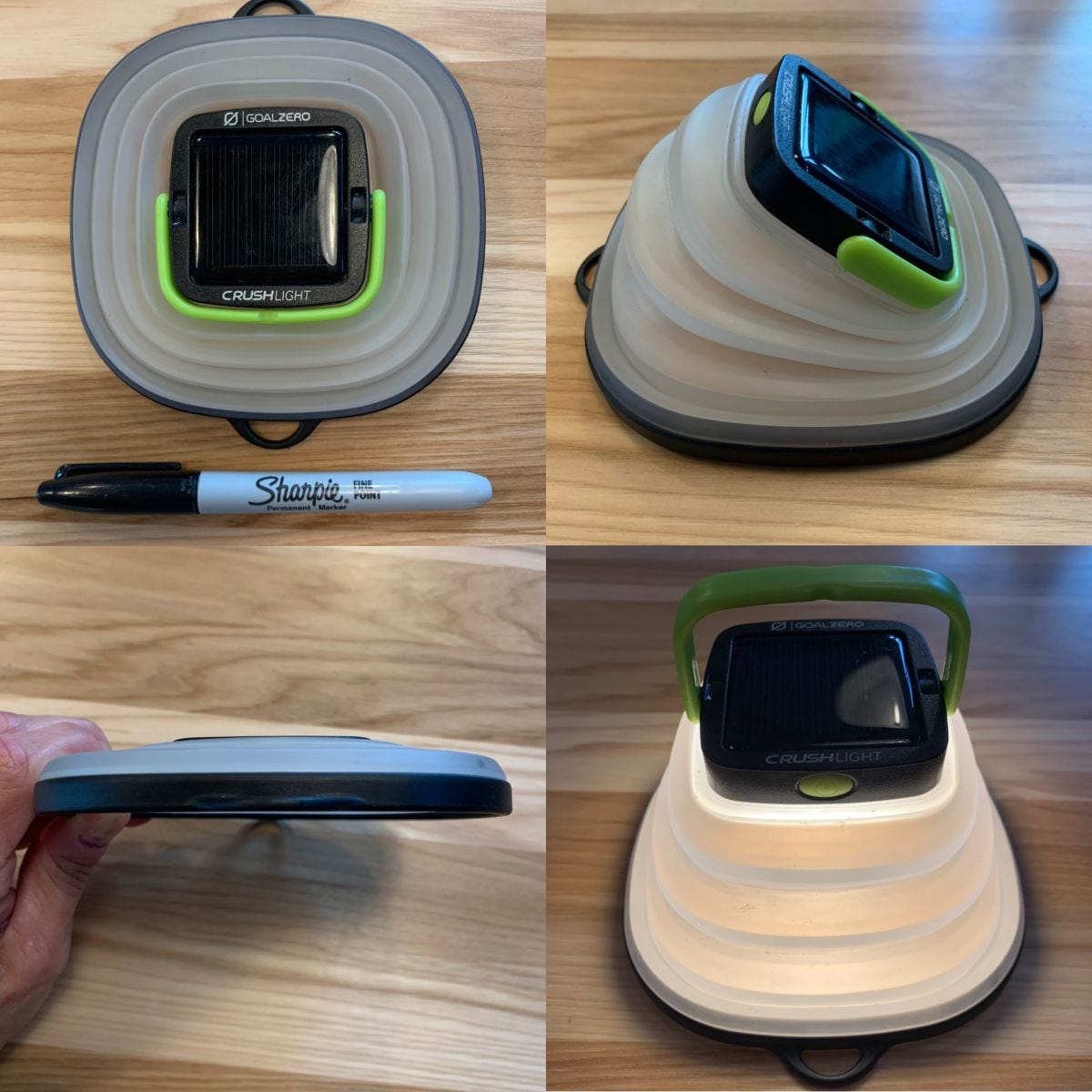 Whether we are backpacking or camping, this little baby is hanging in our tent. It "crushes" down flat for carrying in your pack and when you reach your destination, whip it out and get it solar-charged up for the night time. The Goal Zero Crush Light also features a soft, candle flicker mode for ambiance... so romantic ;). Get
Outside News
Outdoor stuff worth sharing:

City dwellers are finding out camping is gross: As the pandemic ramps up again, city dwellers are turning to camping as a safe, socially distant alternative. But newbies are quickly discovering there's a lot more to sleeping outside than s'mores and sing-alongs. Read - 3 min

Strava Pics: The GR trails, also known as "Chemins de Grande Randonnée" in France, are one of the largest trail networks in the world. Strava asked for your summer pics and they got some amazing shots. Read - 1 min

Surfing: Some people didn't like my fat bear contest content but you would be mad not to like surfing whales. Watch - 2 min

Speaking of fat bears: The votes are in! "You've crowned the Earl of Avoirdupois, bear 747, the 2020 Fat Bear Week Champion". No longer the runner-up, 747 fulfills the fate of the fat and fabulous as he heads off to hibernation. Read - 30 sec

New parent? Your MTBing days are over: Just wait, maybe not. Check out this family riding in the Dolomites. I mean, wow. Just wow. Watch - 2 min

Plastic Ban: Across the pond, they're setting the environmental pace with plastic straws, stirrers, and cotton buds (ear swabs) banned in England starting this October. Read - 2 min

More peeing: Further to my amazing article on peeing in the woods, see this inexpensive overlanding or car camping system. Seems like a simple solution but not sure it fits with our sustainability goals. Watch - 8 min
Live From The Wild
Watercolor @drew_410
Maine
Spiderman @sebbouin
Montagne de Céüse
Share if you thought we did a good job today:
Forward to your friends and they can sign up to TDT here:
Send us some feedback here:
The Daily Thread is 100% funded by MTN LUV. We don't use affiliate links, advertising or ask for donations. MTN LUV is an outdoor product company without any products yet. Nothing sadder than a product company with no products…we may ask you to help us build them.