California Cowboy: High Sierra Flannel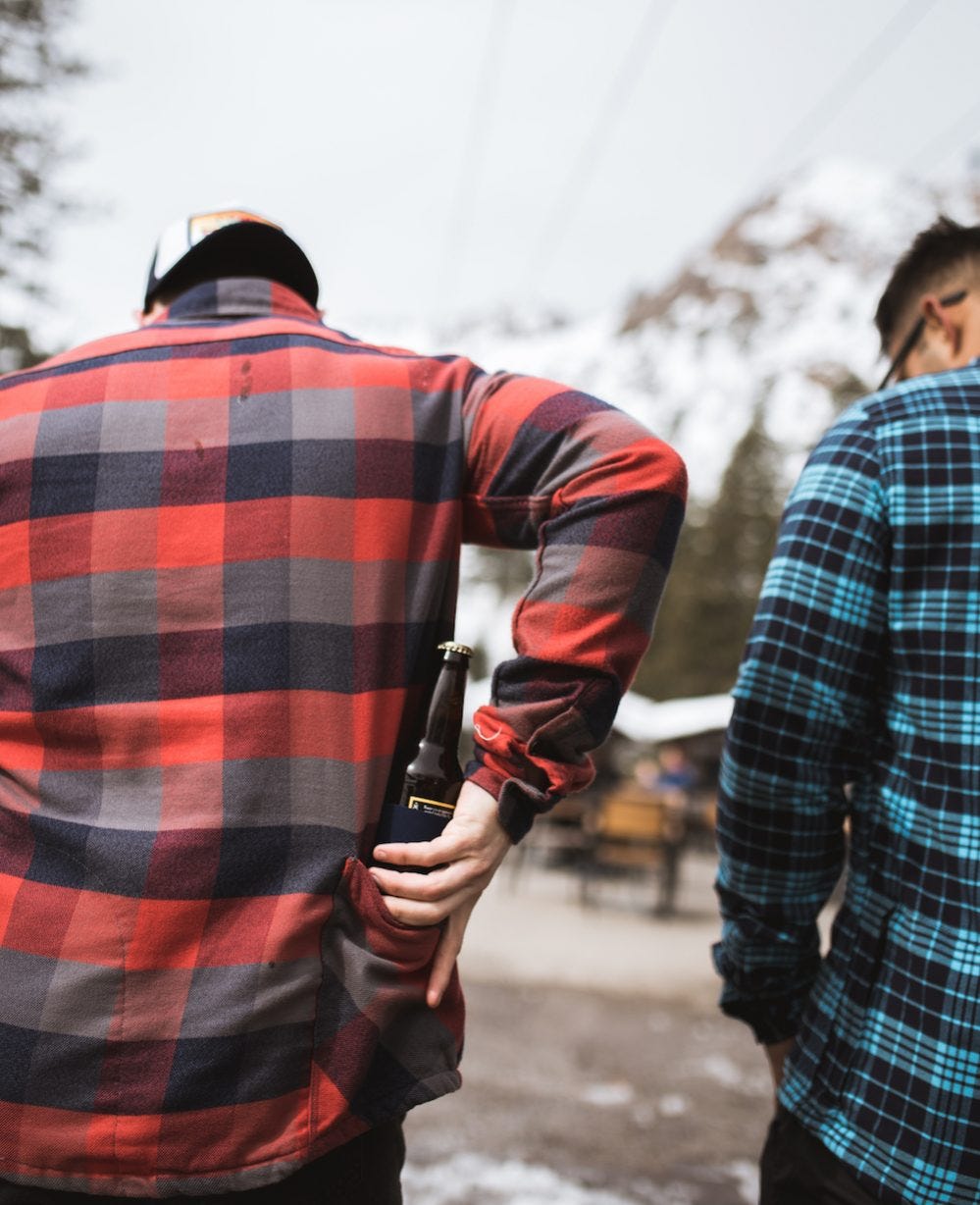 It's Friday reckless adventurers. Let us know what kind of rad stuff you're up to this weekend! We also want to introduce you to the share button at the bottom of this email. If you love The Daily Thread, tap that button to get your unique code for sharing The Daily Thread with your blood brothers, poker pals, hiking homies & whoever else you're in cahoots with. When you share, you earn rewards that can only be had by sharing.

I remember the first time I rode in a car with a sunroof, or a moonroof if you want to be like that. I also remember the first time I experienced the warm welcome of heated seats, and later, cooled seats. All the car companies upgraded their cars, yet flannels frayed the same (forgive our puns). At least until High Sierra burst onto the scene. Welcome to the future of flannel.

The sun's shining. Grab your sunglasses from the secure sunglasses loop. Problem solved. Need to grab your phone but from the water-resistant, zippered tech pocket? Better stash your gloves on the glove loop because you were too cheap to buy touchscreen gloves. We haven't even mentioned that the outside is made of luxurious Portuguese Flannel and the inside is a custom thermal cotton that feels great with long sleeves, short sleeves, and no sleeves. Let's go wild.

To ensure peak party preparation, every High Sierra Flannel comes with a koozie, bottle opener, & a stack of conversation stopper cards. Oh yeah, there's also a dedicated beer pocket with a special pouch for the bottle opener. Smash that link like a beer and get 15% your first order.