GIVE US THIS DAY OUR DAILY THREAD...
William Painter: Empire Sunglasses
There are only three things in life where you can't be a tightwad: toilet paper, anniversary weekends, and sunglasses. Ok, there's more, but you get the idea. You only get two eyes. And if all the sunlight energy striking the surface of Texas alone was converted to electricity, it would be 300x the total power output of all the power plants on Earth...

You get the picture. You gotta protect your seers. William Painter is the man for the job. His lenses are crafted from polarized Japanese nylon. Polarized lenses, which reduce harmful glare and bring out true colors, were brought to us by NASA scientists studying eagles to find out how the birds see so incredibly well.

The frames are forged from aerospace grade titanium. That means they're strong. How strong? Ask Tim Ferris, author of The Four-Hour Workweek, national champion of kickboxing in China, first American to hold a Guinness World Record in Tango and all around awesome dude. "They've been exceptionally durable. I always break sunglasses. I always bend them. These have stood the test of time."

Even though they're the toughest shades on the market. These bad boys have a lifetime guarantee. Go ahead. Break 'em. Willy will send you a new pair. Our friend Willy values customers so much he'll even send you a discount code if they get stolen or you lose them at SXSW. For the next 2 days only, get them for $20 off.
THIS IS FUNNY
Last night, Mike Bloomberg, the billionaire running for president, launched some of the most creative advertising a presidential campaign has ever seen. In an effort to appeal to the younger generation, Mikey decided to unload his substantial Venmo balance on his friends with meme accounts. Here are some of our favorites.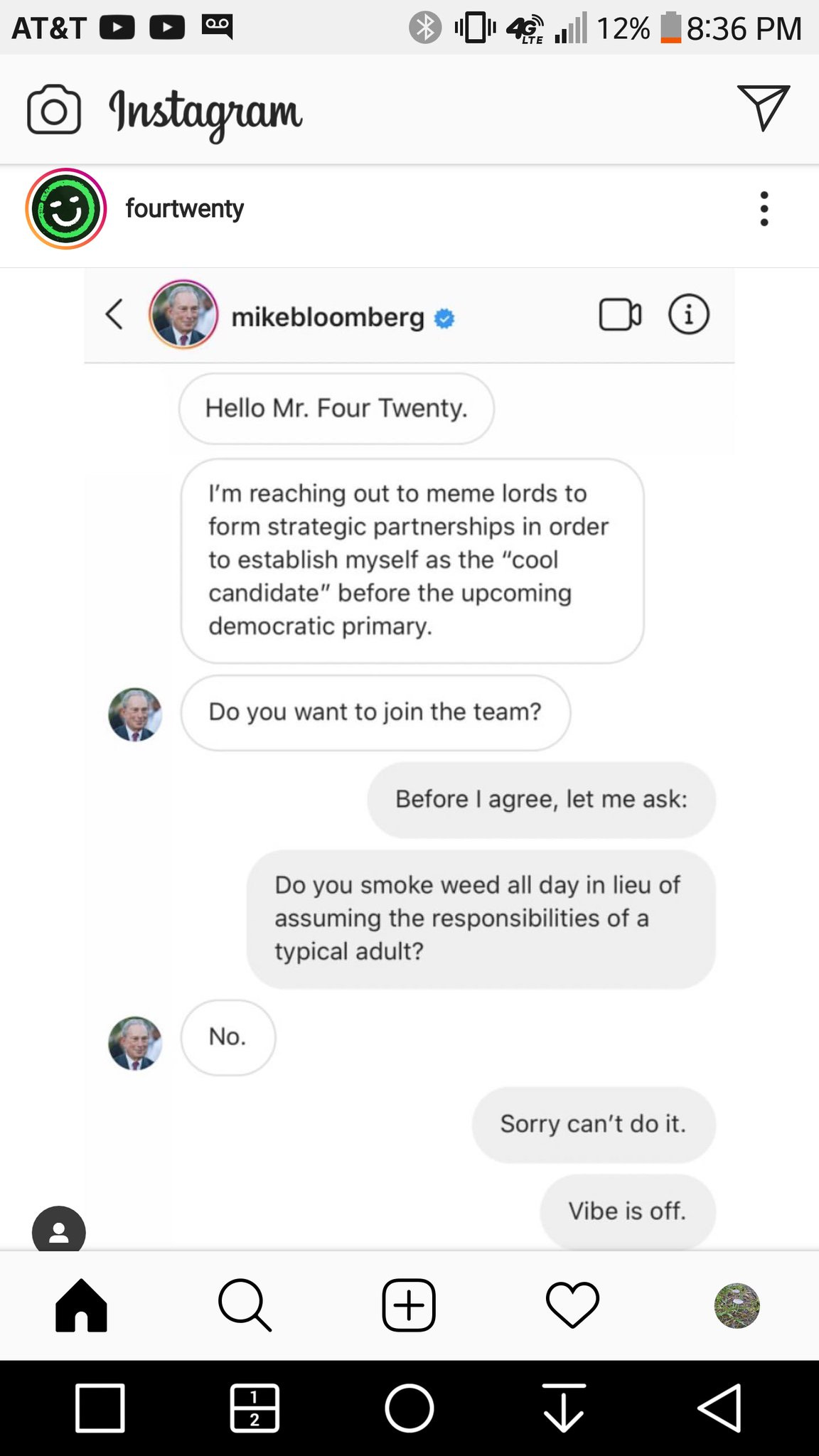 Tag @thedailythread365 on your next adventure. We'll share your most stunning snaps right here in these emails.
Happy Thursday reckless adventurers. Ryan here. You know. The Curator of Cool at The Daily Thread. I'm the one who started this shindig. Today is my birthday. But I don't want any presents. I actually want to give you a gift, specifically the awesome hat you see down there. So do me a favor and let me buy you a hat. It's super simple. You click the "Share the love" button and send your friends our way. Then we send you the hottest hat in town.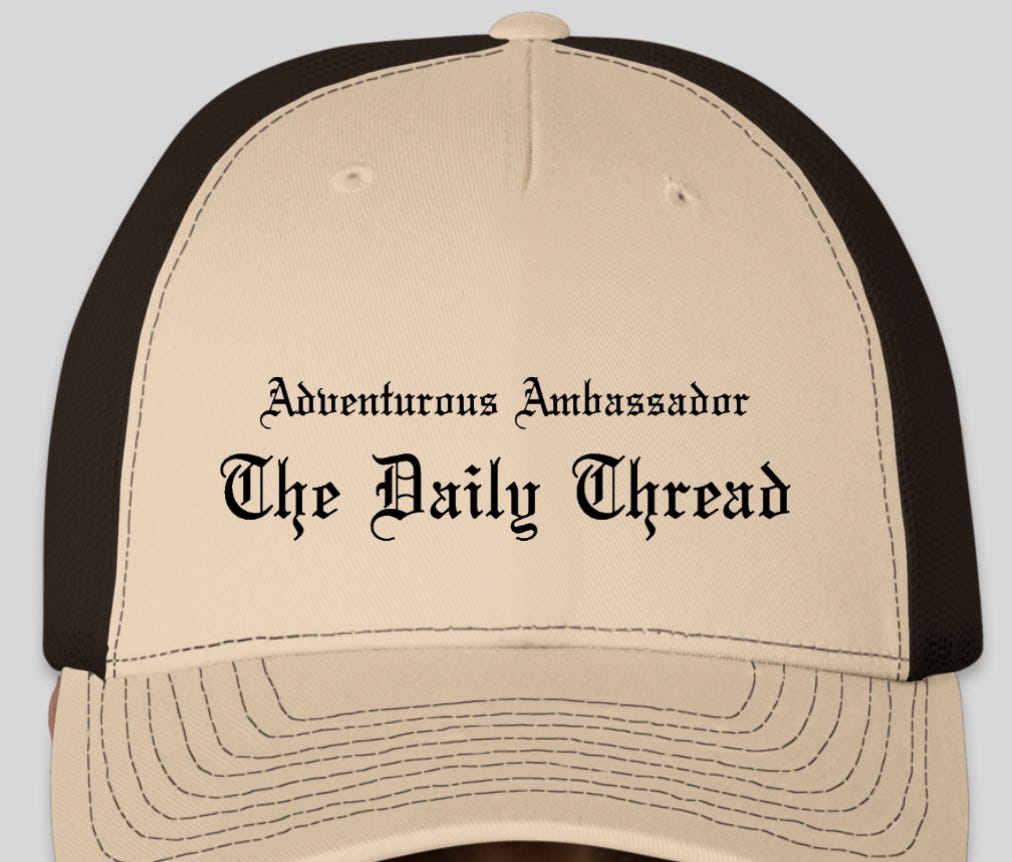 Lovin' The Daily Thread? Share the love