GIVE US THIS DAY OUR DAILY THREAD...
Glerups: The Shoe with Rubber Sole
Slippers are just like Crossfitters. Everyone makes fun of them until they try themselves. Coming to us from Denmark, where they are no strangers to staying toasty. We have tried many pairs at The Daily Thread. After only two cozy days, we knew these were the ultimate slippers. With things like slippers, most people only have one pair. We don't think Glerups will ever be dethroned as our favorites. If you think you have better slippers, send us some. We'll be happy to go toe to toe. Bonus: we became everyone's favorite relative when we started gifting them.

Each pair is handcrafted from 100% pure and natural wool that can be traced from farm to foot. Not only is the wool toasty, but it wicks moisture from your foot so you're always warm and dry, AKA happy. They're easy to slip on, but you won't want to slip them off (that's easy too though).
Answer: A slipper!
YOUR ADVENTUROUS LIFE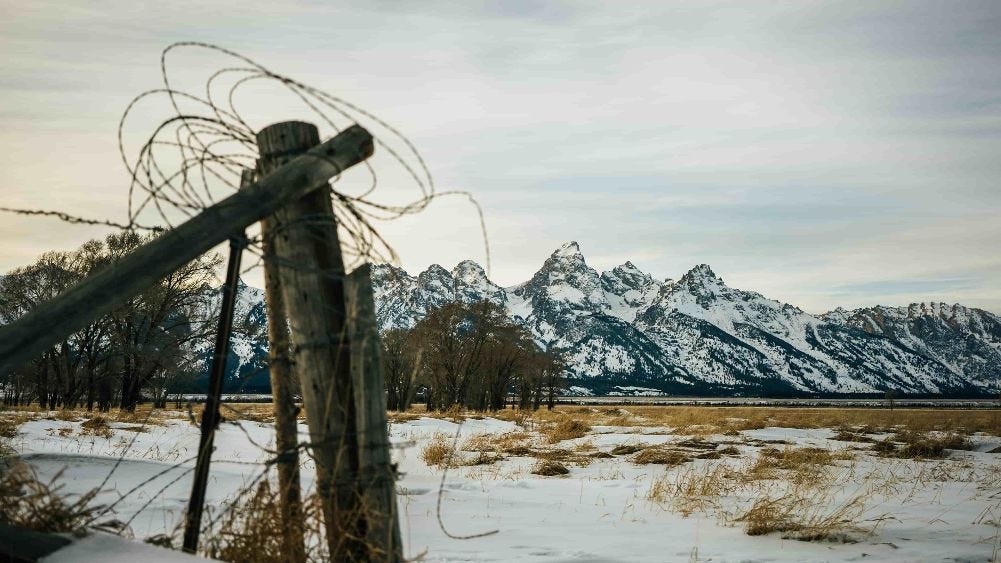 Grand Teton National Park, named for the tallest mountain seen here, has hosted the same species of flora and fauna since prehistoric times.
---
Tag @thedailythread365 on your next adventure. We'll share your most stunning snaps right here in these emails.
Hey Reckless Adventurers, Ryan here. I want to say something from the heart, I freaking love you. One of you crazy fools referred 14 people to The Daily Thread this weekend. You're over halfway to our awesome hat. Keep it up guys. We want to send you the hat.
Did a friend forward this to ya? JOIN THE CREW
Your unique link:
https://www.thedailythread.co/?mwr=*|CODE|*

Nothing after mwr? Join the Adventurous Ambassadors!