March 3, 2020
GIVE US THIS DAY OUR DAILY THREAD...
Todd Snyder: Made in L.A. Slub Jersey Henley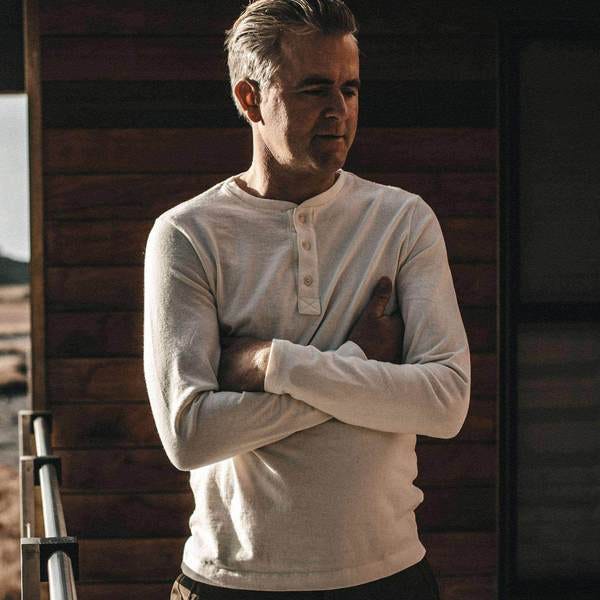 Lots of great things come to us from Los Angeles: Jeopardy!, Disneyland, skateboarding, the Mars rover. And high-quality henleys.

Todd Snyder's henley is made in Los Angeles with premium garment-dyed cotton. The rich color combines with a slightly weathered texture that washes down perfectly over the years.

Henley shirts actually came to us from Britain. Now, they are a year round staple of Classic American Style.

Trading your graphic tees for henleys is one of the easiest ways to up your style. Wear it on its own when it's balmy, layer it up when it's blustery. And don't forget about it when the temps dip below freezing. It makes an awesome base layer and it's super packable.

We want Todd Snyder's henley in every color, but if we had to start with one, we would pick white. A white henley is a basic absolutely every man should have in his arsenal.
Alex Trebek: a sore loser?
Ken Jennings and James Holzhauer are the two most decorated Jeopardy! champions of all time. Ken won 74 games in a row, earning $2,520,700. James won 32 games in a row, earning $2,462,216. James also simultaneously holds the top 10 spots for highest earnings in a single game.

But if you read between the lines, it's likely that Jeopardy! probably forced these giants off the show.
Tag @thedailythread365 on your next adventure. We'll share your most stunning snaps right here in these emails.
Did a friend forward this to ya? JOIN THE CREW
Your unique link:
https://www.thedailythread.co/?mwr=*|CODE|*

Don't see anything after mwr? Join the Adventurous Ambassadors!