March 17, 2020
GIVE US THIS DAY OUR DAILY THREAD...
Bluer: Modern Slim Denim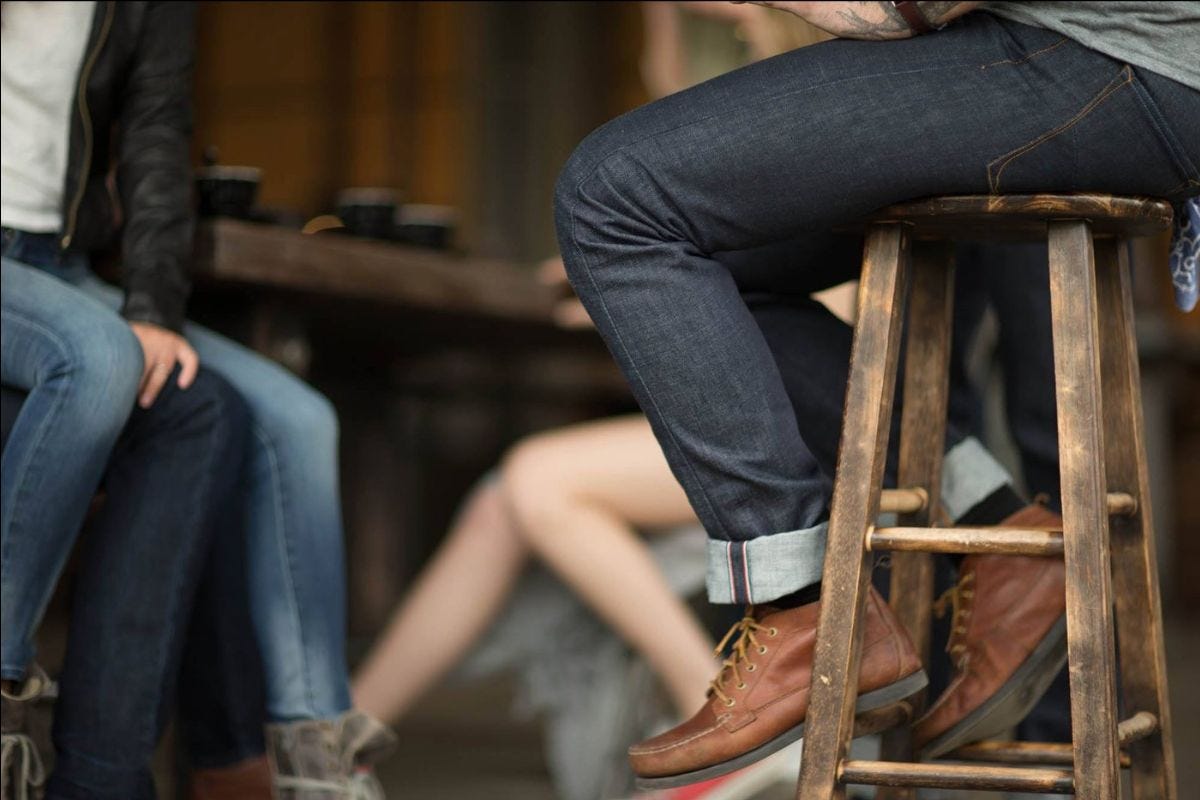 It's been such a long while since we gave you some good denim. Here you go. Bluer hails from Portland, OR but likes to make their denim in Los Angeles, CA. That's a good decision. Some of the best American made clothes come from LA.

These jeans are made from extinct selvage denim. Cone Mills, the best known denim plant in the US, closed its last plant in 2017. Bluer was lucky enough to snag some denim from the final run.

Made in the USA. These are words people can trust. Bluer spun up these jeans with US made rivets and buttons from YKK (the zipper king) and US made thread from Coats.

Slim fit. Button fly. Sanfornized (pre-shrunk) cotton. Tucked belt loops. These are the reasons you're going to look amazing.

Pick these bad boys up before they're gone. Cause there ain't no more Cone Mills denim to make a second batch.
What does $75 Million get you on Lake Tahoe?
About a month ago, Amazon CEO Jeff Bezos made headlines when he bought the most expensive piece of property ever sold in California. A 165 million dollar mansion outside Los Angeles.

In light of that, we decided to start sharing some of America's finest real estate with you. We're calling this segment, Million Dollar Tuesday. It would probably make sense to call it Million Dollar Monday or Monday Mansions. Alliteration is great. But we like to be mavericks.

So here's Million Dollar Tuesday vol.1

It's a 75 million dollar estate on beautiful Lake Tahoe. And it is to die for. Even if it costs less than half of Bezos' new digs. For our money, we're buyin' this one. You won't believe your eyes when you see the other house on the property.
Did a friend forward this to ya? JOIN OUR CREW
If you enjoyed this, do us a favor and forward it to your favorite second cousin.