April 13, 2020
GIVE US THIS DAY OUR DAILY THREAD...
Time to Read: 2 minutes, 30 seconds
Thanks for the feedback last week. Here's the new plan: back to daily clothes, cool stories every Friday, and videos whenever I can make 'em.
The 72 Hour Tee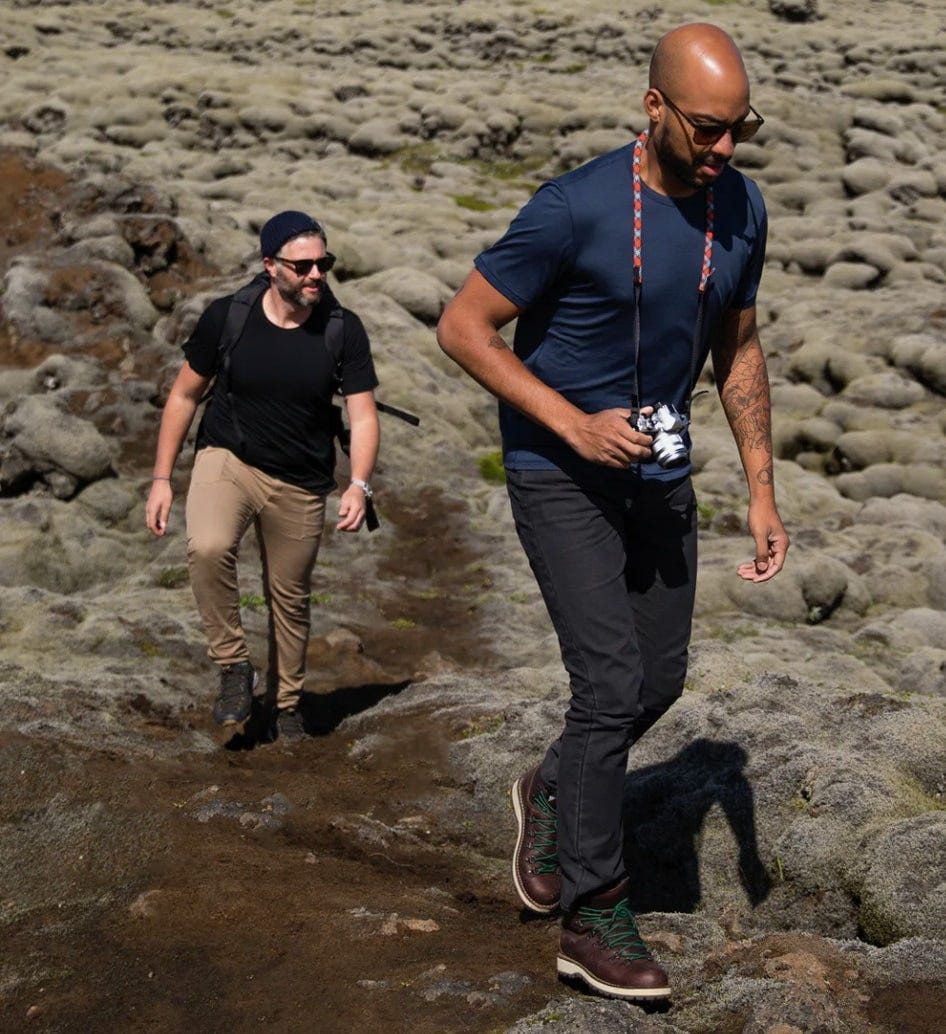 It's no secret that Huckberry is one of my favorite spots to shop. They sell great stuff, make returns easy, and they give me money when you shop there. Most importantly, they care about other people.

Last week they gave 300 pairs of boots to medical personnel, postal workers, and grocery store workers. This week, they're donating Proof's famous 72 hour tee.

As the name implies, you can wear this shirt for three days in a row. Seriously, you don't have to wash it. It won't stink.

When you do wash it, nylon reinforces the merino fabric. This lets the shirt hold its shape so you can wash it without worry. Proof made the 72 hour tee to be as low maintenance as possible.

This week, Huckberry took a page from the TOMS book. When you buy the Get a Tee, Give a Tee bundle, they'll donate a 72 hour tee to those working on the frontlines of the pandemic.

If you're a healthcare worker, firefighter, police officer, grocery store worker, postal worker, or anyone else out there braving the virus for the needs of others, request a tee. We're thankful for you.
Journal Update: Cannonball
On Thursday, I told you about the incredible new Cannonball record. People said Ed Bolian's record would never fall. He held it for 6 years.

Ed knew it would go. It pained him, but he handed over the torch. The new champions didn't even have time to get cozy on their thrones.

On Friday, Ed revealed a new record. With the roads emptied because of COVID-19, an anonymous team rocketed from New York to LA in just 26 hours and 38 minutes.

There's been chatter online about how this isn't a "real" record because of the circumstances. What do you think about that? Here's what previous record holder Arne Toman had to say.

"In Cannonball there is only one rule: There are no rules. I am thankful it was done without incident and has upheld the meticulous safety track record of nearly 50 years. To me that is the most important part. I have not been contacted by the new record holders yet but I'm sure I will be at some point so I can congratulate them."

-- Ryan
Did a friend forward this to ya? JOIN OUR CREW