May 8, 2020
GIVE US THIS DAY OUR DAILY THREAD...
in cahoots with...
Time to Read: 6 minutes, 36 seconds
What's a Summer Blazer?
That's an easy one. It's a blazer you wear in the summer. But not one of those fancy boarding school yuppie blazers. This is a casual blazer.

It's meant for nights out on the town, candlelit dinners on the back porch, and Sunday brunch. Those don't require a blazer. But think of how good you'll look.

This one isn't too dressy. So you won't make anyone uncomfortable. They'll just compliment you over and over.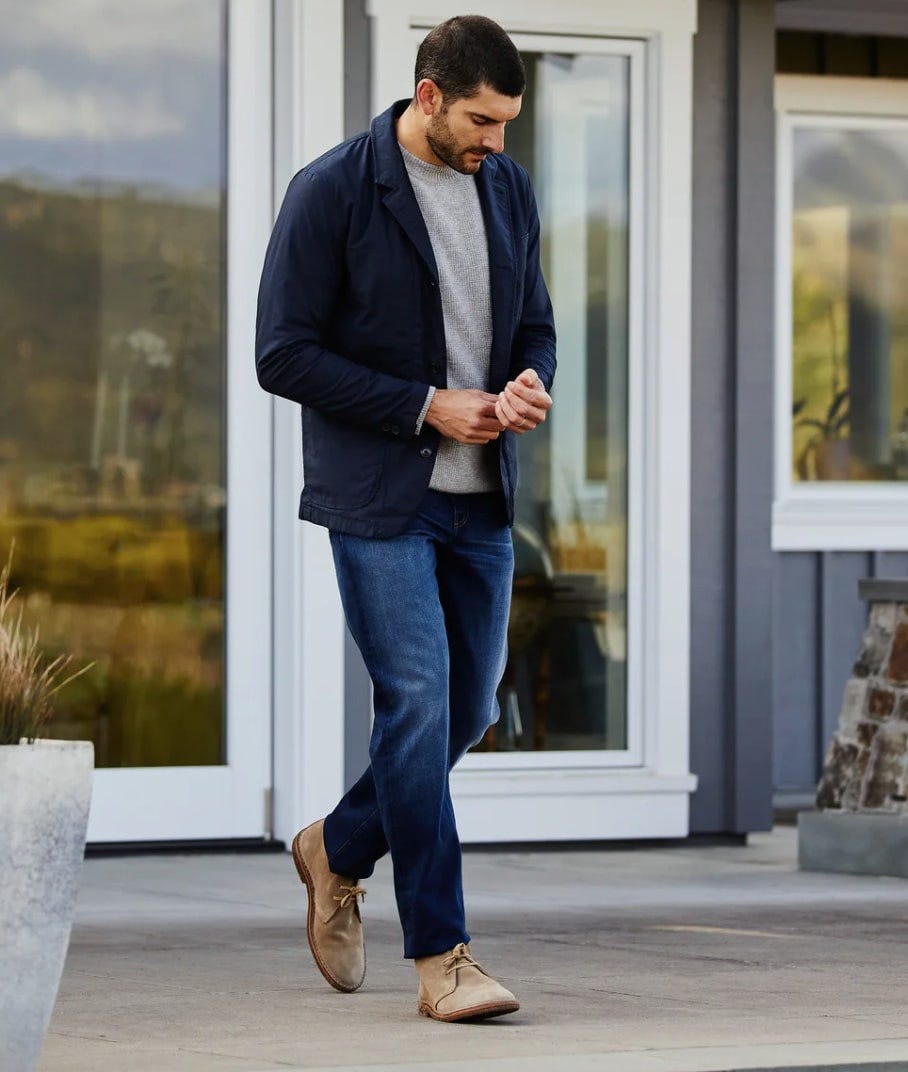 How do you wear it? Just like this guy. Jeans and a lightweight grey sweater are perfect. Then pair it with some light suede boots. Perhaps the Astorflex Bitflex from yesterday?

The blazer is built from lightweight twill so you can wear it three seasons -- you'll want to get something beefier for the winter. Add in a hint of stretch and you can move any way you want. It also lets you jam this in your weekend duffel without worrying about wrinkles.

Four buttons line the front so you can close it all the way up if it's blustery. I recommend leaving it open. That shows your nice easygoing attitude.

If it gets a little toasty, you can roll up the sleeves. How many blazers do you own with rollable sleeves?

You've got four color options but I'm partial to Dark Navy and Lt Khaki. And because I'm a good friend, I found it on sale for you.
300 Pounds to Top Five Triathlete
written by Tyler O'Shea - Founder of Joker Mag