May 12, 2020
GIVE US THIS DAY OUR DAILY THREAD...
Time to Read: 1 minutes, 14 seconds
Joggers for WFH Hour Loggers
When we all started working from home, Walmart and tons of other stores sold out of shirts but not pants. Only your top half is on the webcam. That's where people flocked.

I urge you not to ignore the bottom half. Let's be honest, it's not wise to skip pants. What if you have to stand up during the meeting? Your middle school nightmares come true.

The only thing better than no pants is a sweet pair of fleece joggers.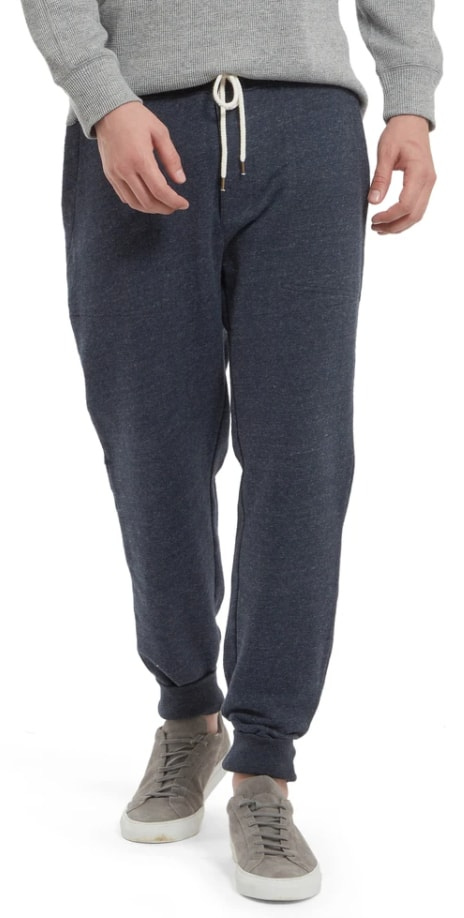 The Palmer Joggers from Grayers are the upgrade your legs need, check that - deserve.

Grayers used a 60/40 cotton polyester blend. French terry? Fleece? These are words known to mean "softer than fresh Bassett hound pups."

As if that wasn't enough, they weave it so you get some extra stretch. Then there's the buttoning fly (Buttons! On joggers!) Pockets? Check. One zippered and two patch pockets on the seat.

Nobody knows how long we're going to be working from home. Your company may even keep you there after this nonsense. It's a whole lot cheaper for them (and you, even with today's gas prices). Did you know snacks for a 100 person office can cost $200k per year? That's a lot of Cheez Its.